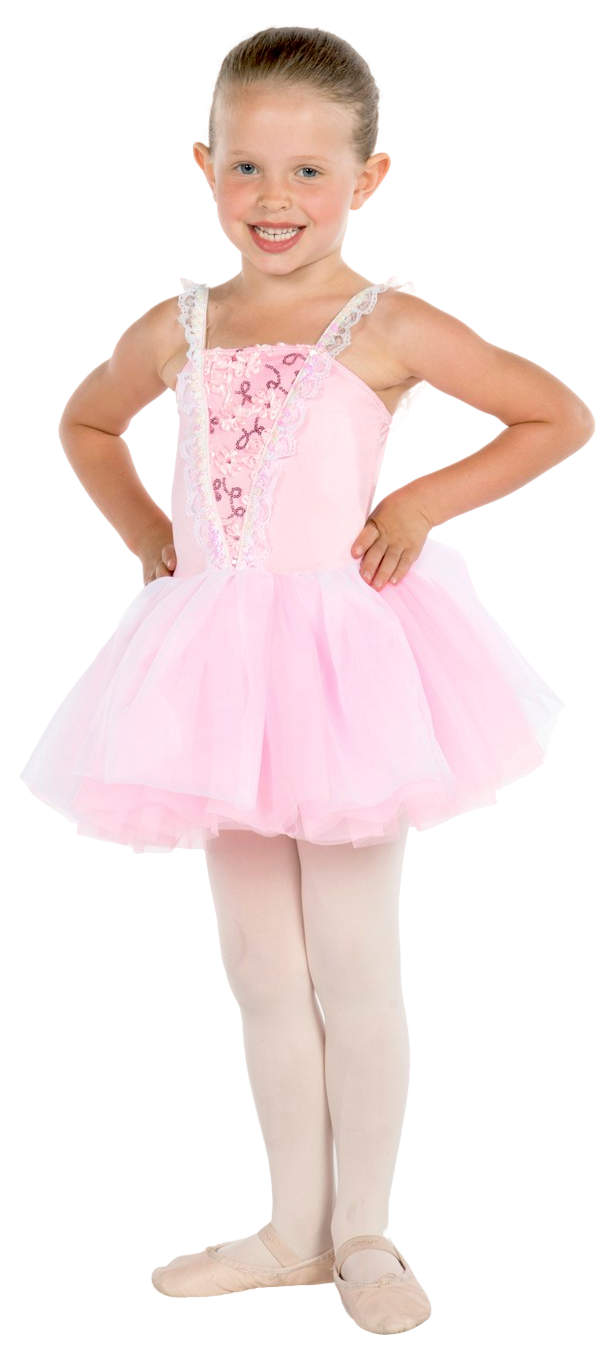 General Questions

We've created a program that truly takes into consideration your dancer's best interests from training to learning important life skills like finishing what we start and commitment to trying something new.  Each season is designed for your dancer to get the most out of the 10 months.  We start with building confidence and making new friends, add in skills and a flourish of creativity and end with a self-esteem boosting recital (with a few sprinklings of viewing day and photo days for the parents).  We have all sorts of fun events happening throughout the season to keep your dancer engaged in learning and connected to their dance friends and we know they will love it!
Our tuition fees are ALL INCLUSIVE with the exception of Dress Code (uniform) and Recital Tickets.  We don't want you to have to buy a new bodysuit each year if your dancer still fits their old one and we can't predict how many recital tickets your family will need… other than that EVERYTHING else is included for Performance Division classes!  This makes your yearly budgeting simple.
With over 23 years of teaching experience and many more years of training before that, Miss Rishell, our Studio Director designed a system of training dancers to truly get the most out of their classes in an efficient and confidence building manner.  Each genre of dance is introduced at specific ages to align with what is age appropriate and safe for each age of dancer.  We also schedule classes together in groupings to ensure that dancers have the greatest opportunity for success in each class and to prepare them to audition for the Pre-Professional or Competitive Divisions when they are ready.
That's great!  We have Performance Division classes for dancers who are new to dance or who just want to dance for fun, but we also have a Competition Division and a Professional Division for dancers wishing for more of a challenge.  View more here
We believe very strongly in age appropriate dance training, putting your dancer's safety first!  We will not compromise our values, nor will we allow dancers to train in genres that are too advanced for them just to have dancers in class.  We treat your dancer like our own children and we want the very best for them!  This means building confidence with age appropriate dance classes that leads to beautiful artistry and dance excellence as is evident in our results at local and regional Dance Competitions, Cecchetti Ballet Awards and Cecchetti Ballet Exams.  Our dancers consistently rank in the top 10 across the Province and we wouldn't have it any other way!
We have been safely holding in-person classes since June 1, 2020 and will continue to do so with separate ventilation systems for each studio and medical-grade air sanitizers throughout the building.  Our Team sanitize high touch surfaces daily and our dance family stay hoe when sick to prevent the spread of any/all infectious illness. It's a team effort to keep your dancers and our team safely dancing!
Not a problem!  We offer TRIAL CLASSES and you can enrol for those beginning Sept 1 each season.  If your dancer enjoys the class, you can easily sign up for it if space permits, but if there is not space, we will do our best to accommodate!  Sign up for Trial class here.