Rishell O'Brien, Bsc, AAC
Jazz, Lyrical, Ballet, Tap, Acro, Studio Director
After 26 years of teaching dance throughout the lower mainland, Rishell is ecstatic to continue to watch Defy Gravity Dance Company flourish.  Her team of instructors train students to be well-rounded individuals who appreciate the art of dance. Rishell has been dancing since the age of 6 and trained in ballet, jazz, tap and hip hop for 15 years. She began teaching in order to share her love of dance with her students. Rishell holds a Bachelor of Science degree from UBC. Her years of study in anatomy, physiology and biomechanics compliment her knowledge of the body and its capabilities. Her love for children combined with many years of sociology and psychology classes allow her to connect with each student and find ways to assist them with their individual learning styles.  Rishell continues to update her education as an instructor with certification as an Acrobatic Arts Acro Instructor, Collaborative Teaching Workshops with renowned Dance Educator Deborah Vogel and various other mentorship programs to best lead the DG Team.  She looks forward to bringing innovative ideas in Dance Health to the studio through her collaborations with other like-minded healthcare professionals.
As the Studio Director of Defy Gravity, Rishell oversees the training of each dancer and strives to ensure that each student meets their physical, artistic, social & emotional potential.  She is a member in good standing of Healthy Dancer Canada and BC Dance Educators Association as well as Acrobatic Arts Canada.  Rishell was a member of the Board of Directors for the Richmond Arts Coalition for many years where she worked to increase awareness of the importance of Art in our everyday lives and has been voted Top 3 Best Dance Teacher (Richmond Review "Best of Richmond" contest) every year since 2006.  In addition to her volunteer work in the community, Miss Rishell also served on the Richmond Arts Strategy Steering Committee helping to develop an Arts Strategy Plan currently being implemented in the City of Richmond and was appointed to the Gateway Theatre Endowment Committee in 2014 where she adjudicated funding for artistic ventures in Richmond.  Miss Rishell served as the President of the Board of Directors of Renew Humanity where she helped raise funds to send deserving students in Uganda to school and adjudicated applications for funding.  Currently, Miss Rishell sits on the Board with BC Dance Educators Association is the lead strategist and founder of Dance Safe BC as well as President of BC Dance Studio Directors Alliance.
Miss Rishell's students are consistently awarded High Mark trophies, Diamond, Platinum and High Gold medals in Regional and Provincial competitions, multiple prestigious Judges Awards as well as earning the honour of students qualifying for and attending the BC Provincial Festival of the Arts!  Miss Rishell has received numerous Choreography Awards and continues to coach her dancers to excel in both dance technique, performance and important life skills.
Christine Wu, AISTD, Dip RWB TTP
Cecchetti Ballet
Christine started her training at the Coquitlam School of Ballet where she trained in the Cecchetti syllabus. She was accepted into the half day program at Vancouver's Goh Ballet and trained there throughout high school where she trained under Yao Ping Zhu, Lynette Kelly, Jian Rong Sheng, Lin Yee Goh, and James Amar in Bournaville, Vaganova, and RAD. During her time at Goh Ballet she toured China and had the opportunity to perform in full length ballets such as Giselle and Nutcracker and excerpts from Paquita and Don Quixote.
After high school, she trained and graduated from The Royal Winnipeg Ballet's Teacher Training Program where she trained under Johanne Gingras, Arlene Minkhorst, and Marijka Stanowych. She was the 2011 recipient of the Kally Kennedy Schlorship for most promising teacher. While at the school she assisted their all boys program, subbed and taught in their Recreational Division and Satellite program during the year. She taught Professional Division Level II and III classes during Summer Session. She graduated in 2013, upon graduation she received her Advanced II and Associate Teacher Qualification.
Since returning to Vancouver she's been continuing her studies within the Cecchetti Society of Canada and is currently preparing for her Enrico Cecchetti Final Diploma. She is passionately involved in furthering opportunities for Ballet Dancers and serves as the Cecchetti Canada Exam Coordinator for BC. Christine has received numerous choreography awards from local competitions for her innovative Ballet choreography and strives to inspire and share her love of dance with her students.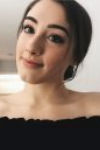 Kirsten McInnis
Jazz, Contemporary, Lyrical, Ballet, Tap
Kirsten started dancing at the age of three, and began training with Defy Gravity when it opened in 2007. In 2016, Kirsten graduated from the Defy Gravity Professional Division, where she trained in Jazz, Ballet, Modern, Lyrical, Tap, Contemporary, and Pointe. Over the years, Kirsten has been involved in many performance opportunities including Sweett Moves: Bated Breath, Lovers Cabaret: Lovers of Dylan, Sweett Moves Summer Jam, and Vines Art Festival. At a young age, Kirsten found her passion for dance and continuously strives for new experiences and opportunities to learn from.
Kirsten trained extensively with Modus Operandi, a Vancouver based contemporary training program to expand her knowledge of dance and performance opportunities and is working on her degree in Business. Kirsten is excited to return for her 6th year as a faculty member at Defy Gravity and can't wait to share her passion with DG Dancers.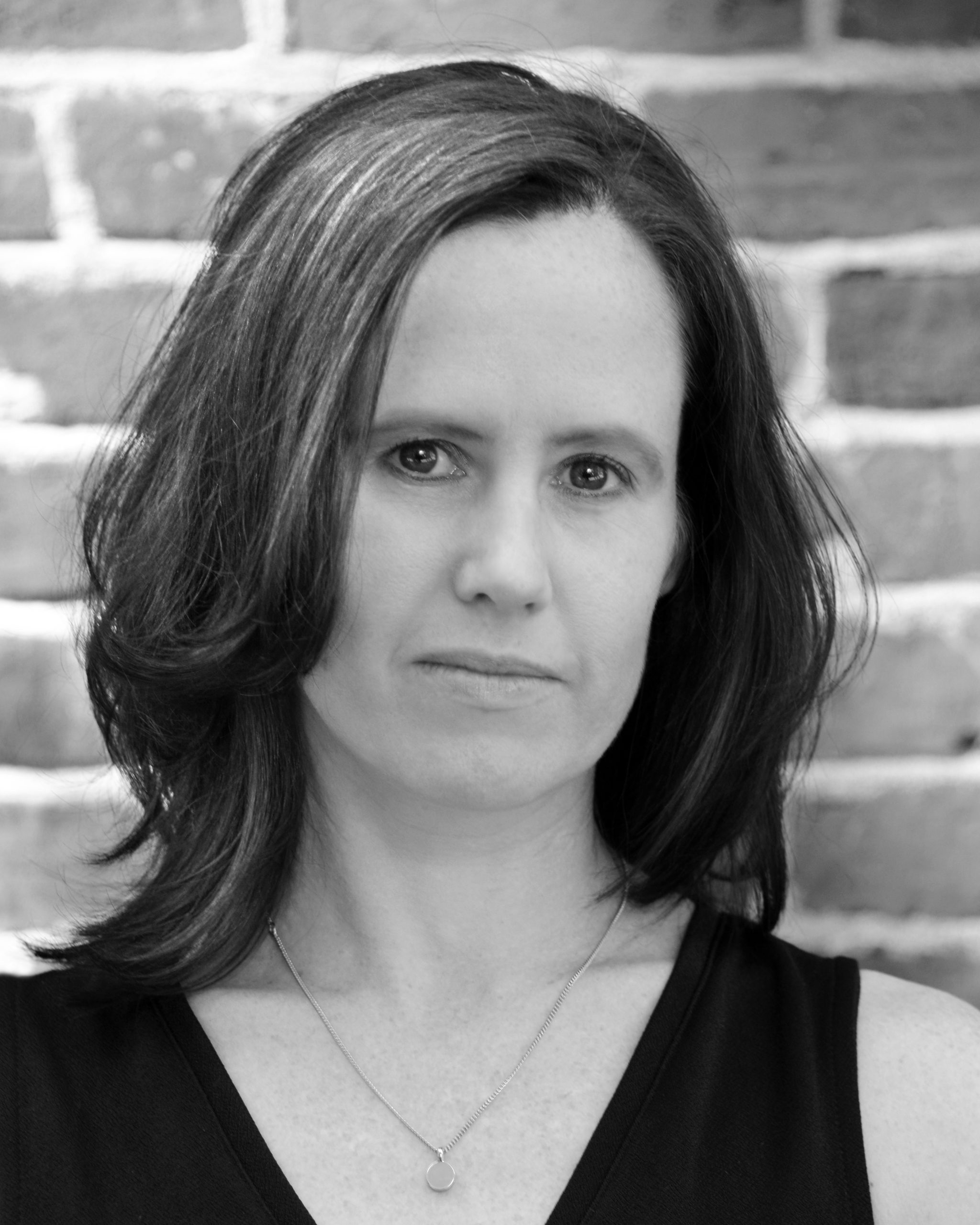 Kylah Powell, BFA
Contemporary, Modern, Lyrical
Kylah is a Vancouver born resident who graduated with a BFA in dance (with a focus on Modern) on scholarship from the University of Missouri-Kansas City. She studied dance under Leni Wylliams, Mary Pat Henry and Paula Webber, and spent a summer in New York as a student at the Alvin Ailey Dance Centre. 
Miss Kylah has been teaching for over 20 years, with her choreography winning numerous awards throughout the Lower Mainland, including "Choreographer of the week at Dance Power Festival" for 5 years and has been showcased in the BC Festival of Arts, among many other events. In 2009, she choreographed and performed in a short film titled 'Swell Season', which screened at the Chicago International Film & Music Festival. During that time she was also part of Project CPR, a project focusing on the choreographic process, directed by Claire French. Choreographers included Sara Coffin, Heather Laura Gray and Caroline Liffman. Kylah's most memorable moment came in 2010, when she danced in the Vancouver Olympic Opening Ceremonies! 
In 2005, Kylah formed CollabArt Creations, a contemporary dance company showcasing the artistic collaboration of dancers, performers, and artists of various mediums in the public domain. She has produced and choreographed several full-length shows throughout the Lower Mainland, more recently focusing on film projects, one of which received a grant from The Dance Centre. Her latest film 'Just a Swipe' has received an honourable mention (with a pre-festival screening) in New York's Mobile Dance Film Festival, has been selected to screen in Apt Pop Up's Colossus exhibition in New Westminster, and is also an official selection in the Florence Dance on Screen Festival in Italy!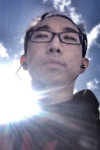 Jeri Chien
Hip Hop
As an innovative freestyle and street dancer, Jeri "Hao2's" dance speaks louder than his words.  Jeri brings with him almost 18 years of intensive dance training and battles as well as years of teaching experience across BC.  His dance journey began in 2002 with Breaking, and he has been busy mastering other styles of movement since including Hip Hop, House, and Popping.  More recently, Jeri has explored other mediums of Hip Hop such as DJing, Graffiti, and the art of beat and music making.  Jeri is a member of Canada's top Breakin Crew, Now Or Never and loves to share his passion for performance across the country.  With a never-ending drive to continue learning and expanding his freestyle skills, Jeri can be found stacking experience points and spreading love through Hip Hop culture.  We are ecstatic to bring a teacher with such depth of experience to our DG Dancers - Mr. Jeri's classes will be an immersive learning experience!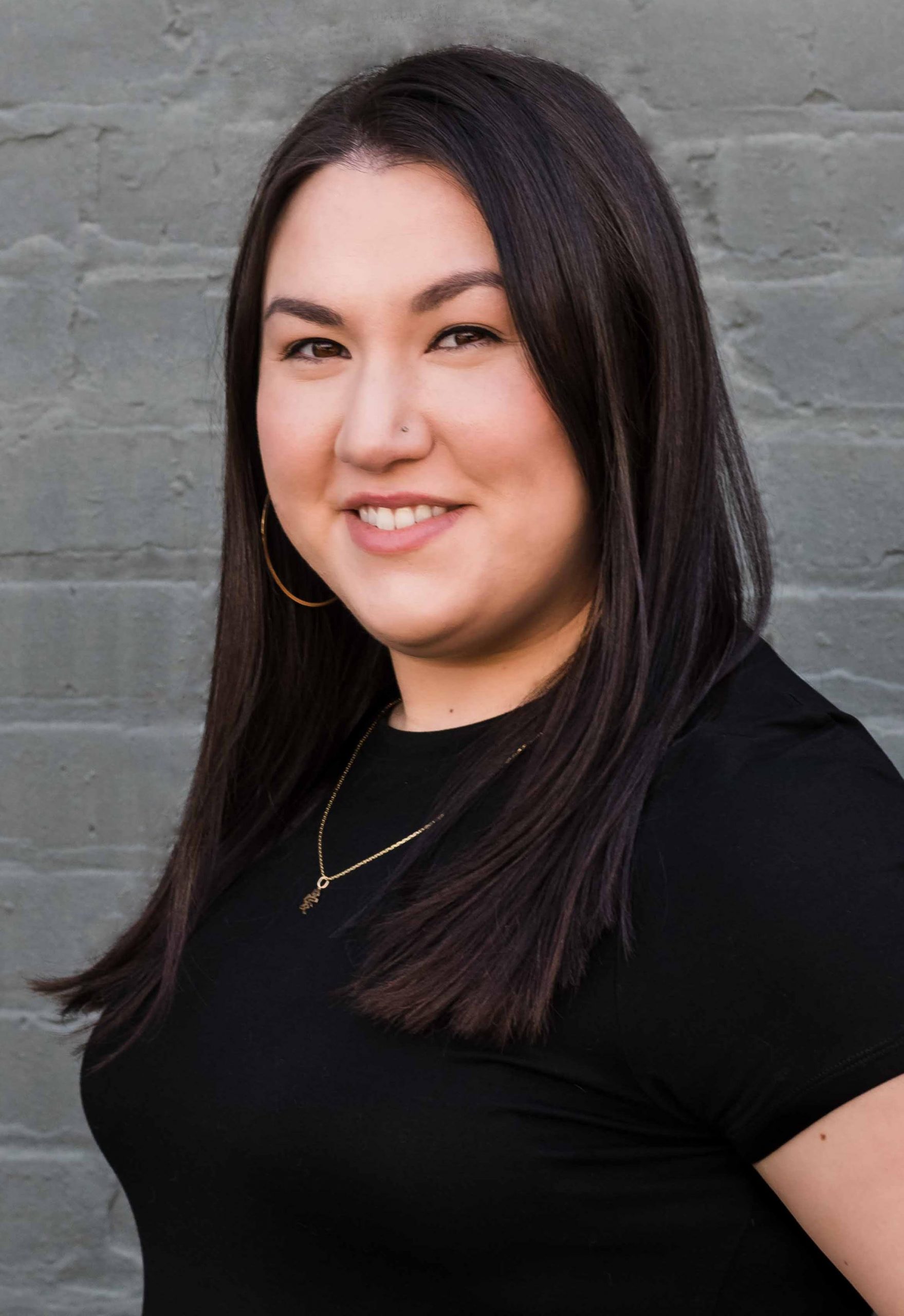 Lauren Taylor, BA, AAC, AF, ADA, YPAD
acro, Jazz
Lauren began training at age 3 at the Caulfield School of Dance under the direction of Cori Caulfield. She trained in multiple disciplines including Ballet, Jazz, Modern/Contemporary and Hip Hop and she quickly developed an interest in choreography and teaching. Lauren is an established teacher and choreographer in the Greater Vancouver area and has been teaching since 2007 in a variety of different styles including AcroDance, Jazz/Lyrical, Hip Hop/Jazz Funk, and Contemporary. She is a certified AcroDance instructor with Acrobatic Arts as well as an AcroDance Adjudicator certified with the Acro Dance Teachers Association. She holds certifications with Alixa Flexibility and is a proud member of YPAD (Youth Protection Advocates in Dance). In addition to dance and teaching, Lauren also holds a Bachelor of Arts from Simon Fraser University and a Marketing Communications Certificate from British Columbia Institute of Technology.
Lauren is an alumni member of Kill the Lights Co and has performed in various shows around the Vancouver area. She has danced for companies like Sonic Nation Radio and Kia, and for artists such as Brian McKnight, Michael Buble, Charlotte Fischer, Lowkita, Jackie Valentine, and Laurell.
Lauren believes that a teacher should never stop being a student. She continues to train as a dancer in Vancouver and Los Angeles and as an instructor and choreographer through workshops, conferences, and certifications. Lauren has a passion for teaching and thrives on watching her students grow. She hopes that she can pass along her love of this art to inspire others to be not only the best dancer, but also the best person they can be.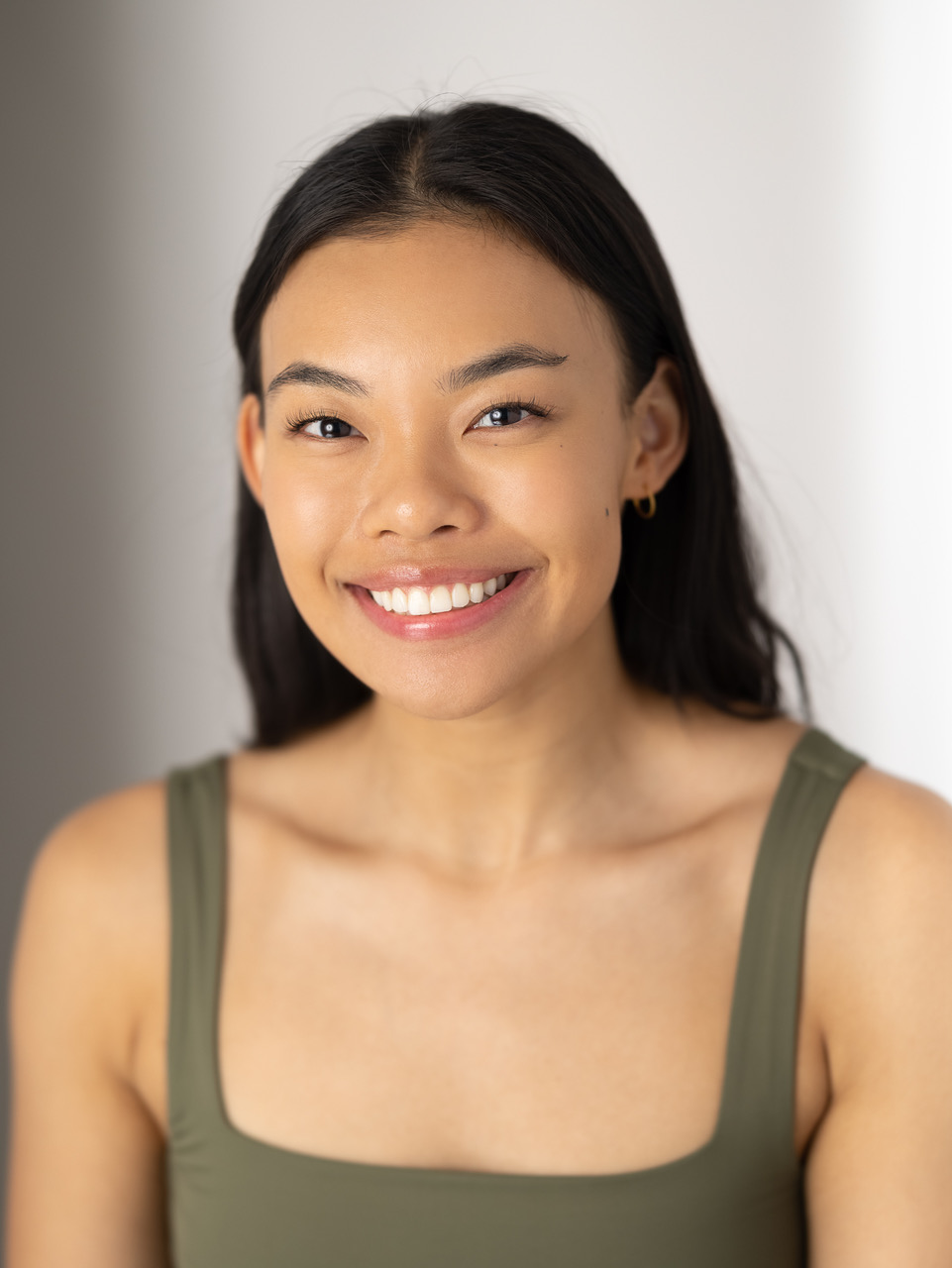 Brianne Chan
Ballet, Jazz, Acro
Brianne Chan (she/her)  is an emerging freelance dance artist and choreographer born in Vancouver, BC and is a graduate of Modus Operandi (2022) under the direction of Tiffany Tregarthen, David Raymond, and Kate Franklin. This is her second season teaching at Defy Gravity, but has been a part of the DG family since it opened in 2007 and is a graduate of the Professional Division. Since completing her post-secondary training she has had the pleasure to work professionally and research with Alesandra, Isak Enquist, Francesca Frewer, and Out Innerspace Dance Theatre.  Brianne also recently completed her stay at Lena Residency to research her own new work in progress. She showcased her choreography at the MO Focus Group showings (2021-2022) and premiered a duet "Phasing" at Chalk it Up! (2022). In her spare time, Brianne loves to swim, hike, and read! She is excited to share her passion of dance with all the dancers at DG!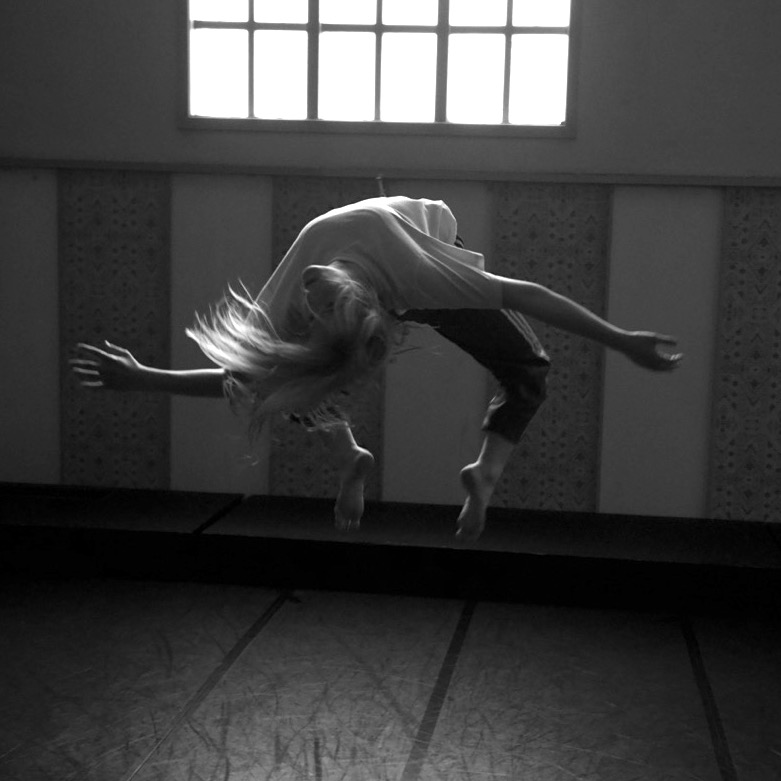 Emma Wallace
Tap
Emma is a freelance artist born and raised in so-called "Vancouver". She graduated from Defy Gravity's Professional Division in 2019 and is currently in her graduating year at Modus Operandi (MO), under the direction of Tiffany Tregarthen, David Raymond, and Kate Franklin. Through MO, Emma has had the pleasure of working with choreographers such as Shay Kuebler, Spenser Theberge, Margaret Dragu, Yin Yue (YYCD), Zahra Shahab, Alanna Kraajeveld, Justine A. Chambers, Ella Rothschild, and Sarah Hutton. Emma brings her passion for performance, safe dance training, and creative choreography to the studio each week, always hoping to inspire her dancers and educate them about the roots of tap and how to perform with precision and integrity.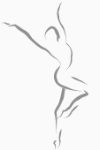 Raechel Kitamura
Accompanist
Raechel is a DG graduate, having training in the Professional Division for many years!  She is currently studying at UBC and is an up and coming Ballet accompanist that our dancers will love to have in classes.  Raechel understands the musicality of Ballet and brings with her a deep appreciation for classical music with over a decade of Piano theory and performance in both Piano and Dance.  Welcome back to the studio our beloved DG Dance Family member Raechel!!
Faculty on Sabbatical for 2022-23 season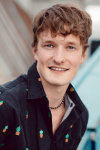 Magnus Futrell-Fruhling
Breakdance, Hip Hop
Magnus lives and breathes Breaking  always training and performing with Canada's esteemed Breaking Crew Now or Never and sharing his passion with dancers worldwide in his online Breaking tutorials and inspiring in-person classes for the last 8 years.  In his younger years, Magnus didn't feel he belonged until he found Breaking.  Becoming a Bboy was not just a chance for him to practice and perfect the artform, it was a means to connect him to friends he calls family and truly own who he is with confidence.  Breaking helped Magnus develop strong social skills, a healthy lifestyle and a strong sense of self.  He strives to become the best version of himself through his teaching and providing his students the tools to become the best versions of themselves possible.  To date, Magnus has influenced over 20,000 students locally and internationally and he can't wait to work with the DG Dancers and help their confidence soar!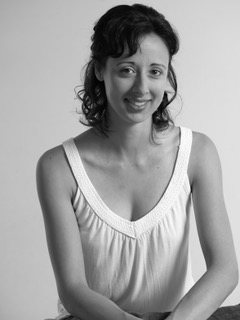 Candice Woloshyn, BFA
Adult jazz, Tap, modern
Candice Woloshyn is a triple threat with over 20 years of performance and teaching experience and is one of the original instructors at Defy Gravity.  She began dancing at the age of 3 training in ballet, jazz and tap.  She studied musical theatre and contemporary in post secondary and holds a BFA from the University of Alberta.  Candice has performed and taught across Canada in Victoria, Vancouver, Edmonton and Toronto.  
Her students have been commended for their technique and their commitment to characterization within their movement.  An award winning choreographer, Candice loves the passion and dedication of the Defy Gravity students and families and the overwhelming support of her fellow faculty members.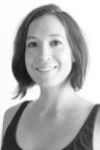 Katherine Somody, BA, MFA (Dance)
Ballet
Katherine trained as a dancer at the Anna Wyman School of Dance Arts and the Goh Ballet Academy, touring China and Japan and performing works by some of her favourite choreographers including Balanchine and Wen Wei Wang. She holds a BA in Art History from UBC and the Sorbonne in Paris, and an MFA (Performance Art & Dance) from Cornell University in New York. She has curated, taught, written about, performed, choreographed and exhibited art, music and dance in Berlin, Paris, New York, Halifax and Vancouver. Recent projects include Did you Say I Was Dancing at Experimental Gallery in New York, and How I Learned To Stop Blanking and Verb the Object at SFU Woodwards in Vancouver. She uniquely incorporates Forsythe's Improvisation Technologies and the Laban Method in her classes. Miss Katherine continues to be impressed by the confidence, courage, creativity and grace of the dancers she works with and is ecstatic continue on as a member of the Defy Gravity teaching faculty.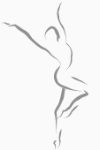 Zabelita Fraser
Accompanist
Zabelita is one of Vancouver's most experience and sought after Ballet/Exam pianists and we are pleased to have her as our resident accompanist for our Pre-Professional Program Ballet classes.  Zabelita has worked with our Cecchetti Ballet students for the last several years, and will be returning for another season with Defy Gravity.
Guest Choreographers
We love them and we love the positive experiences our dancers have working with these amazing professionals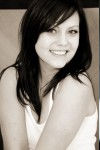 Kristyn Plante
Tap
Kristyn has been teaching throughout the lower mainland for the past 20 years.  She began dancing at the age of 5 at R & S School of Dance and won numerous scholarships and awards throughout her years of competition.  As a young dancer, Miss Kristyn appeared in the Canadian Dance Teacher Association Tap training video.  Kristyn has performed in numerous venues throughout her dance career and was honoured to perform as a tap dancer in the Opening Ceremonies of the 2010 Vancouver Olympics.  Kristyn has trained with some of the best tap teachers in the business including William Orlowski and Brenda Buffalino.  In 2007, she trained in New York at the Broadway Dance Centre Teacher Convention with renowned choreographers Shea Sullivan, Mia Michaels and Tyce Diorio.  As a teacher, Kristyn has been awarded with outstanding choreography awards for her Tap and Lyrical choreography.  She is proud to have been the teacher & choreographer for a bronze medal tap solo at the 2008 Dance World Cup. Miss Kristyn's tap choreography has helped DG dancers qualify for the BC Provincial Arts Festival, Crystal Challenge Dance Off, Power Championships, Peak Challenge and Synergy Finals.  Kristyn is known as an enthusiastic and motivational teacher and loves to share her passion for dance with her students.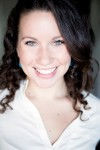 Carolyn Schmidt, FST
Modern, Contemporary, Ballet
Miss Carolyn is a professional contemporary dance artist originally from Vancouver Island.  She creates, performs, teaches and produces contemporary dance in the Vancouver area and beyond. Training formally at The Ailey School in NYC, Carolyn has a deep knowledge of many modern dance techniques and a passion for dance composition. As a dancer, Carolyn has performed in work by emerging and established choreographers throughout the USA, Canada and Spain. As a choreographer, her dances have been presented at venues and festivals including Dumbo Dance Festival (NY), Young Choreographers Festival (NY), Green Space (NY), Feats Festival of Dance (Edmonton), Dancers Studio West (Calgary), Dance Victoria, Mascall Dance/BLOOM (Vancouver), HATCH Series (NY) and Vancouver Fringe Festival. Carolyn is Co-Producer of To.Be.Announced Choreographic Showcase which presents contemporary dance in unique and engaging settings and Co-Director of Vault Movement which brings Countertechnique workshops to Vancouver. Aside from her passion for dance, Miss Carolyn is also dedicated to the health and well-being of dancers and non-dancers alike and has opened a clinic with her husband dedicated to Stretch Therapy, Wim Hof Breathing and other holistic health practices!  Dedicated to a life of moving and shaking, Carolyn is constantly seeking opportunities to connect, share and grow through the art of movement. www.carolynschmidtdance.com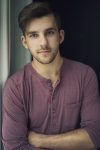 Keiran Bohay
Jazz Guest Choreographer
Keiran Bohay was raised in the small town of Wainwright, Alberta. There he took his first tap class at age eight and instantly fell in love with performing. He then began training in various dance styles such as jazz, lyrical, hip hop and ballet. At the age of 13 he took a brief break from dance festivals to perform in The Citadel Theatre's production of Peter Pan and Oliver!, giving him his first taste of professional work. After graduation Keiran moved to Edmonton, Alberta where he advanced his dance technique under Shelley Tookey. Keiran progressed quickly and made his move to Vancouver to train with The Source Dance Company, under direction of Joanne Pesusich. His talent did not go unnoticed and after only a short time in Vancouver, he took over a few drop-in classes teaching at Harbour Dance Centre under Pam Rosa and Moe Brody. Throughout his time in Vancouver he has gone on to Choreograph Tap, Contemporary, Broadway, and Jazz for local training programs such as ITP (Intensive Training Program), Source Dance Company, and Aviary. He has performed Musical Theatre with the Arts Club (Mary Poppins) and gone on to dance in many hit tv series and movies (CW's the Flash, Disney's Descendants, ABC's Once Upon A Time, CW's No Tomorrow ect.) Known for his energy, comedic personality and unique style, Keiran teaches and choreographs throughout western Canada, and can't wait to share his passion with the DG Dancers!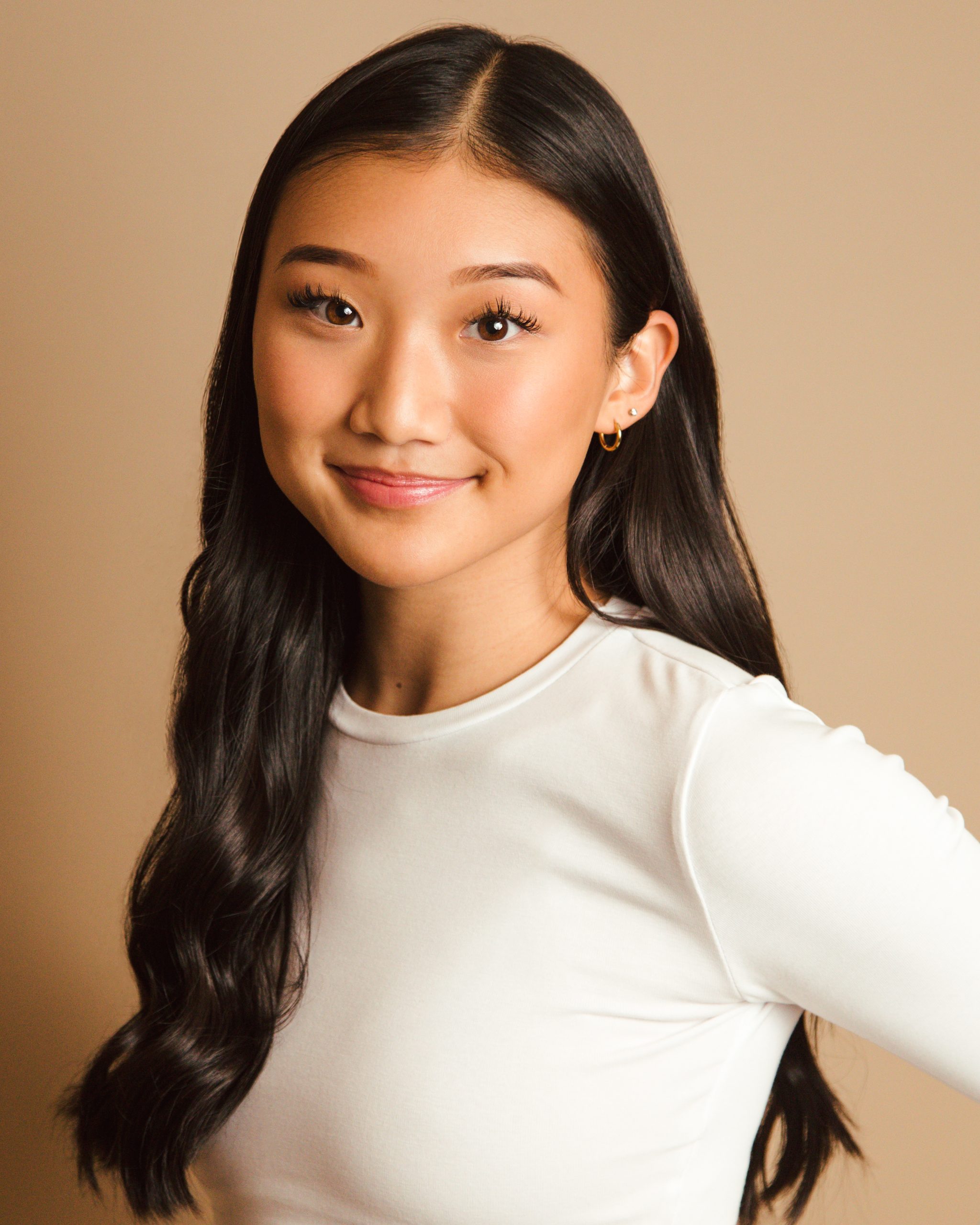 Jade Chong
Lyrical, Jazz, Contemporary Guest Choreographer
Jade Chong started her dance career at Defy Gravity in 2007 and graduated from the Pre-Professional Program in 2016. She has trained in styles such as jazz, ballet, lyrical, contemporary, modern and pointe. Over the years, Jade has received many prestigious awards, scholarships and recognition from Festivals and Competitions. She has been involved in many performance opportunities such as Peak Provincial Honours Performance 2013 and 2016, Sweett Moves: Bated Breath, Vines Art Festival, Lovers Cabaret: Lovers of Dylan, the Cecchetti awards, a MAC makeup event and New Works at Night. She has also danced on some TV series such as Season 6 of ABC's, Once Upon A Time and NBC's, Zoey's Extraordinary Playlist.
Jade is currently finishing her fourth year of Modus Operandi, a Vancouver based contemporary training program, under the direction of Tiffany Tregarthen and David Raymond. Throughout her years in M.O., she has worked with many local and international artists both in creation and class formats. During her fourth year, she has had the opportunity to work closer with Company 605 for Dance in Vancouver, research for Khoudia Toure, film with MUCCI/OURO collective for 01Magazine and apprentice for Shay Kuebler's Radical System Art. Some other performance opportunities have been for MAC makeup, New Works at Night, ABC's Once Upon a Time and NBC's Zoey's Extraordinary Playlist. Jade has pursued summer programs such as Addo Platform Vancouver and Domain Forget with RUBBERBANDANCE group. Working primarily as an interpreter of others works, she is beginning to explore her own choreographic process' in the studio and for younger dancers in the lower mainland. In the near future, Jade hopes to attend a residency on Galliano Island with some collegues and travel to Montreal to pursue an apprenticeship with Tentacle Tribe under the direction of Emmanuelle Lê Phan and Elon Höglund.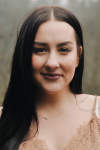 Taylor Dolan
Contemporary, Lyrical, Jazz, Ballet
Taylor is a Vancouver-born dancer, performer, choreographer, adjudicator, and instructor. Raised in White Rock, Taylor began dancing as a toddler, training with Spiral Dance Co. Her professional career started at the age of twelve, where she danced for Disney, Nickelodeon and Royal Caribbean Cruises.  After graduating high school Taylor continued to pursue her passion for dance, joining the ballet-contemporary company Lamondance in 2010 under the artistic direction of Lara Barclay and Monica Proenca. At the age of seventeen Taylor was asked to debut her first choreographic work at the Vancouver International Dance Festival. That same year she danced in music videos for various recording artists such as K-OS, Keisha Chante and Sean Desmond. The following year she began her first adjudicating tour across Canada, and has since adjudicated in Canada, the US and internationally.  In 2012 Taylor moved to London UK where she danced with The Greenwich Contemporary Dance Company, and trained musical theatre performers for their West End debuts such as The Lion King and Annie. Some of her other European credits include performing at the Much Music Video Awards in Amsterdam, the Tanzart Festival in Germany, and guest teacher and adjudicator at Danza In Fiera in Florence, Italy. After two illuminating years of performing and teaching abroad, Taylor returned to Vancouver where she has been enjoying teaching and choreographing at various studios across the Lower Mainland for the last few years. She has worked with The Response Dance Society under the artistic direction of Amber Funk Barton, and was a BC Provincial Adjudicator for Modern and Contemporary in 2015. For Taylor, every aspect of contributing to the dance community is her passion and privilege, and she continues to focus on the creative elements of dance.